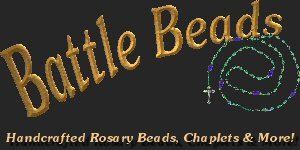 Site Dedicated to the Sacred and Immaculate Hearts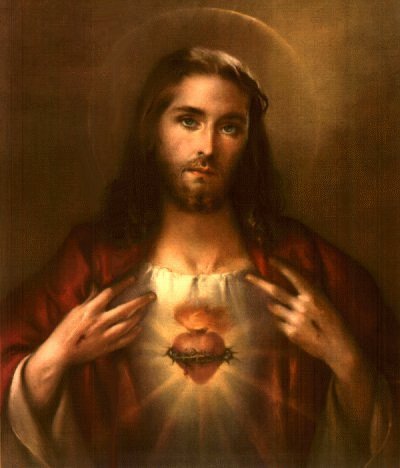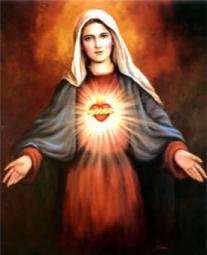 ---
Please how you found this site!


Donations gratefully accepted!

At least
10% of donations and sales are
donated for missionary work!
Masses
are
offered monthly for all customers!

Beverage Markers
Never lose your beverage or wine bottle again!
Whimsical and functional, these distinctly Christian beverage markers will let you easily identify the beverage of your choice with just a glance! Each marker comes with a Tibetan silver cross and fits equally well on mug/cup handles, glassware stems, bottle necks or what have you!
Approximately an inch and a quarter wide. Easy open/close.
Your choice of colors/stones/materials:
bmkr 1 Acrylic/Plastic beads ... 79¢
bmkr 2 Czech pressed/druk Glass ... $1.29
bmkr 3 Semi-Precious/Natural Stones ... $1.99
bmkr 4 Cascading Marker (combo beads) ... $2.25
Beads are representative of the group.
State color preference and material when ordering.
| | | | |
| --- | --- | --- | --- |
| bmkr 1 | bmkr 2 | bmkr 3 | bmkr 4 |
If you would like to link to BattleBeads,
here's a banner you can use:



I'd very much appreciate you downloading the banner
and hosting it yourself as I pay for my bandwith and
hosting space. Thanks!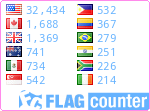 since 5/18/10


Key Chains and MORE!
Pandora Style Keychain


k11 $5.00

Pic
Brown natural hemp cord gives strength, stability and natural good looks to this 'workable abacus' Ladder key chain. There is a full bead space of play built into the decade so that when you pull or push a bead, it stays there with a space apart from the rest. You could count out 4 and toss them aside and you would clearly see 4 and 6 apart. You'll never forget where you are if interrupted :) About 8¾ inches long. k3
Natural hemp cord is used for this ladder rosary key chain. Hemp is a natural material and naturally strong. It has been used in rosary making for eons because of its durability. A one decade key chain with a 19gauge custom made finding to attach the hemp to the split key ring. There's enough play in the hemp to permit the beads to 'breathe' as your fingers advance, adjusting as you go. Constructed for strength and durability, yet esthetically pleasing to the eye. k4

Brown Wood 10mm beads Ladder Key Chain
or
Ruby Acrylic 8mm faceted beads Ladder Key Chain with 3mm clear accents.

Your Choice: $4.99 each k3 & k4

This single decade key chain may appear to be frail and made with light thread, but looks can be deceiving! ;) I wanted something strong to hold these beautiful fire polished Czech beads and so, I chose this very attractive deep sapphire, super strong, 7 strand stainless steel wire. I believe this WILL hold a 20 lb bad of potatoes! LOL k5

Constructed with heavy 19 gauge nickel silver wire, including the "S" connectors on the center piece and crucifix. The 10 bead decade is broken into 2 sets of 5 Hail Mary's and attached to a VERY STRONG jump ring. The center piece is a Crown of Thorns heart with the flip side Our Lady holding the Child Jesus. A Traditional metal crucifix finishes off this lovely and sturdy key chain. k6

Purple Iris 6mm Czech Druk glass AB beads with red Czech glass accents Ladder Key Chain
or
Royal Blue Acrylic 8mm faceted beads Key Chain

Your Choice: $5.99 each k5 & k6

Topaz Acrylic 9mm beads Pocket Decade is constructed with heavy (similar to #15 venetian blind) mocha colored cord. A simple decade design which also includes the beginning standard prayers and scapular center
$4.99 k8

Hematite 6mm beads Decade Key Chain is constructed with heavy duty stainless steel wire that is double crimped for durability. Tiny Czech navy glass seed beads separate each bead with extra spacing around the Pater. Just 6½ inches long.
$7.99 k9

LANYARDS

These Lanyard clips are just plain FUN! Clip them to your cell, ipod, bookbag, beverage stem or anywhere else! They also make great zipper pulls! Styles shown are representative of the group. Acrylic beads are used unless you specify a request. Sturdy cord with lobster claw clasp.
C $3.99 ly1


When ordering, please select your choice of bead color and cross, bible charm, Crucifix, Miraculous Medal or Patron Saint
(or something else I may have - just ask!).

BOOKMARKS

bk5

bk6

bk7

Non Flexible Metal Hook Bookmarks: Gold tone or Silver tone. Acrylic 6mm beads in lilac and sapphire. Gold bookmark is Archangel Gabriel. Silver bookmark has full color enamel pictures of Our Lord or Our Lady (varies). More Archangels being ordered. (Michael, Raphael, etc.) Approximately 3.5" long.
Acrylic beads - Your choice: $3.99 bk5, bk6, bk7
Hematite beads: $5.99 bk8