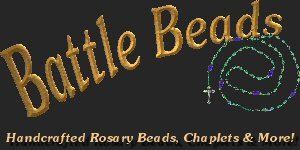 Site Dedicated to the Sacred and Immaculate Hearts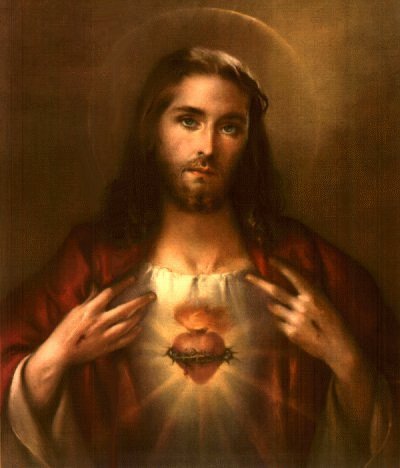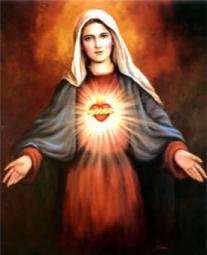 ---
Please how you found this site!


Donations gratefully accepted!

At least
10% of donations and sales are
donated for missionary work!
Masses
are
offered monthly for all customers!


If you would like to link to BattleBeads,
here's a banner you can use:



I'd very much appreciate you downloading the banner
and hosting it yourself as I pay for my bandwith and
hosting space. Thanks!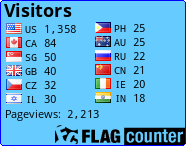 since 6/8/10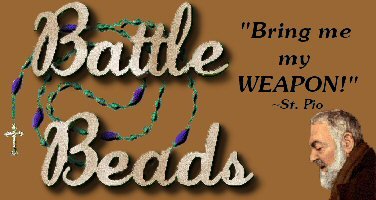 Rosary Devotions
Chaplet of Divine Mercy is said with an ordinary rosary.


Opening Prayer
You expired, Jesus, but the source of life gushed forth for souls, and the ocean of mercy opened up for the whole world. O Fount of Life, unfathomable Divine Mercy, envelop the whole world and empty Yourself out upon us. O Blood and Water, which gushed forth from the Heart of Jesus as a fountain of Mercy for us, I trust in You!
On the first three beads: the Our Father, the Hail Mary and the Apostles' Creed.
On the Our Father [Pater] beads: Eternal Father, I offer you the Body and Blood, Soul and Divinity of Your Dearly Beloved Son, Our Lord, Jesus Christ, in atonement for our sins and those of the whole world.
On the Hail Mary [Ave] beads: For the sake of His sorrowful Passion, have mercy on us and on the whole world.
Closing Prayer
Eternal God, in whom mercy is endless and the treasury of compassion-inexhaustible, look kindly upon us and increase Your mercy in us, that in difficult moments we might not despair nor become despondent, but with great confidence submit ourselves to Your holy will, which is Love and Mercy itself.

Divine Mercy Chaplet beads also available.

Chaplet of the Holy Wounds can use regular Rosary beads.
Each decade is a meditation on one of the 5 Wounds of Our Lord, namely, His Hands, Feet and Side.


Also can be prayed on a chaplet.

Opening prayer to the souls in Purgatory:
Holy suffering souls, who can obtain so many graces for us, remember me in the midst of your sufferings. I will work unceasingly to obtain for you the joys of heaven, and I know you will plead for me.


On the crucifix and first three beads:
O Jesus, Divine Redeemer, be merciful to us and to the whole world. Amen.

Strong God, holy God, immortal God, have mercy on us and on the whole world. Amen.
Grace and mercy O my Jesus, during present dangers; cover us with Thy Precious Blood. Amen.
Eternal Father, grant us mercy through the Blood of Jesus Christ, Thine only Son; grant us mercy, we beseech Thee. Amen.

(The following prayers, composed by Our Lord, are to be said using the Rosary beads.)

On the Our Father [Pater] beads: Eternal Father, I offer Thee. the Wounds of our Lord Jesus Christ. To heal the wounds of our souls. (300 days indulgence each time)
On the Hail Mary [Ave] beads: My Jesus, pardon and mercy. Through the merits of Thy Holy Wounds. (300 days indulgence each time)
Ending - Prayer for Purity - to Saint Joseph
O Guardian of Virgins and holy Father St. Joseph, into whose faithful keeping were entrusted Christ Jesus, Innocence itself, and Mary, Virgin of virgins, I pray and beseech Thee. by these dear pledges, Jesus and Mary, that, being preserved from all uncleanness, I may with spotless mind, pure heart and chaste body ever serve Jesus and Mary most chastely all the days of my life. Amen

Chaplet of the Immaculate Heart of Mary

is said with an ordinary rosary.

The Sign of the Cross is made five times in veneration of the Savior's five Holy Wounds.

On the Our Father [Pater] beads:
Sorrowful and Immaculate Heart of Mary, Pray for those who seek refuge in you.

On the Hail Mary [Ave] beads:
Holy Mother, save us through your Immaculate Heart's flame of love.

At the end, the Glory Be to the Father is repeated three times.

(Also known as the Flame of Love Chaplet)
Other Devotions on my blog.
The Five Promises - said daily for 3 years
To those faithful who honor The Drops of Blood Jesus Lost:
2 Our Father's (Paters)
2 Hail Mary's (Aves)
2 Glory Be's (Glorias)"To all the faithful who shall recite for 3 years, each day 2 Paters, Glorias and Aves, in honor of the drops of blood I lost,
I will concede the following 5 graces:
1. "The plenary indulgence and remittance of your sins."
2. "You will be free from the pains of Purgatory."
3. "If you should die before completing the said 3 years, for you it will be the same as if you had completed them."
4. "It will be upon your death the same as if you had shed all your blood for the Holy Faith."
5. "I will descend from Heaven to take your soul and that of your relatives, until the fourth generation."